Sequence searching now available in Questel's Orbit Intelligence
Searching for DNA, RNA and amino acid sequences
Orbit BioSequence includes the latest stable version of NCBI Blast, millions of sequences in patents and manually curated sequences. Searching sequences across massive collection of patents is now a reality.
Review sequences in patents directly in Orbit Intelligence
Our latest interface allows IP professionals to quickly see the relevance of the hits combined with advanced sequence filtering for claimed sequences, multiple percentage identities and organisms, in the context of full text patents.
REDUCE PRIOR ART WAITING LIST UNLOCK ROADMAPS NEXT LEVEL
The expertise of Consulting's team in biotechnologies in the USA, Europe and Asia can help you with your bio sequence prior art searches as well as your IP strategy and roadmaps for biotech inventions.
Compact and colorful results
in a build-for-IP pro interface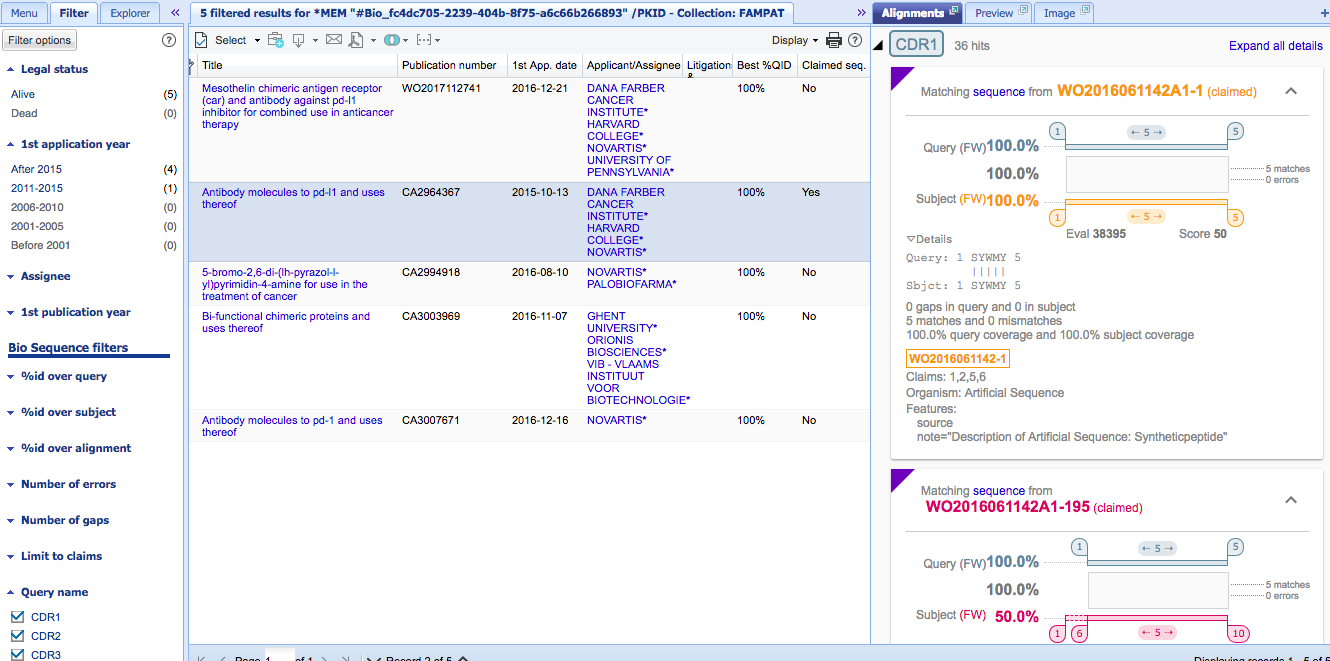 WHAT'S NEXT?

Request a demo to see our product live and ask all you want to know about BioSequence.
Copyright © 2018 Questel, All rights reserved.